Mimosa wouldn't exist without mr. French. This one definitely adds drama without dominating the room. Simply captivating and never boring. Mr French can make any space turn into the glamour you've been longing for.
This one is a classic. With that sophisticated look, Miss Classy has everything you need for a classic bedroom set up. Inspired by traditional English design with simplified lines & details for an updated feel.  Ideal if you're looking for a stylish & timeless piece.
A traditional shape with a modern edge. Every room deserves an upholstered headboard that underlines attention. It screams look-at-me though it unveils sophistication and elegance. A trendsetter with an addiction to manifest!
...it's my favorite.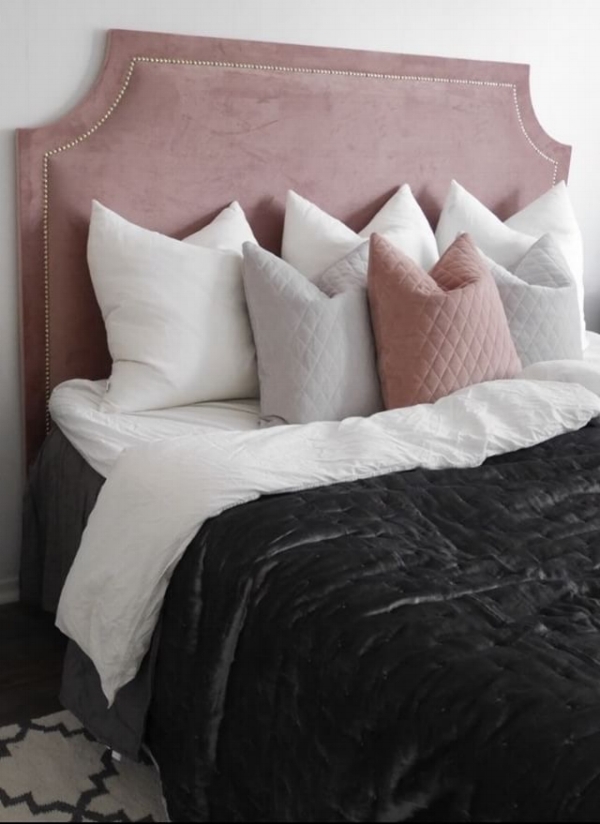 If you're after an elegant yet funky statement headboard, Sparkles is your new best friend. It's different... and who doesn't like different?!
Sparkle's slender profile and antique brass dots finish elevate the tone of any room.
Catch your breath – this one's definitely a keeper. For starters, this lofty, upholstered headboard sets the tone for your entire room. Its sky-high proportions show off the crafted and tufted details, no matter how eye-catching your cushions are. 
  Hello Handsome! An ultra fine design with a striking contrast. He's tough and he's all about that statement style... Try adding some silver or gold accents and suddenly your entire bedroom gets a glamorous makeover. Wild is his favorite color and once in your bedroom everyone will want to have one.
Your bedroom space just got a new way to celebrate style. If you're looking for a classic with a touch of sparkle - what you need is Brass Duet. This headboard is all about capturing the moment. With its classic attitude Brass Duet symbolises what's contemporary, aesthetic and charming.